Reach Group is a holding company that owns a diverse group of automotive businesses sharing common goals and values, but each with its own management team and identity.
Through the years, we have grown our businesses so we can assist you to attain your driving aspirations: from choosing your best-suited car to securing, financing, insurance, maintenance assistance, and later to reselling and procuring a new car.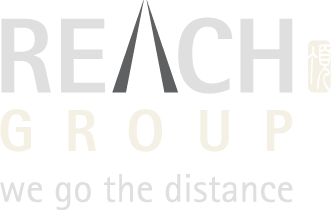 The brand icon is a representation of a highway. Just as each of us embarks on a journey that we call life, the REACH GROUP will harmoniously be there for you at every signpost, marking every milestone, providing service even post-purchase or post-rental. We will be with you on the long road ahead.
Inspired by the Chinese character for 'Rise', the REACH GROUP strives for continuous movement. We seek to elevate your status by providing excellent service and loyalty at every turn. You can rely on us in even the small details because we take the time and make the effort to "rise up" and go that extra mile for you.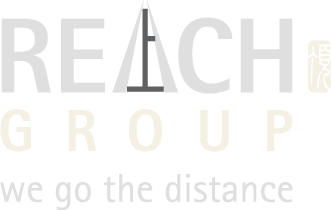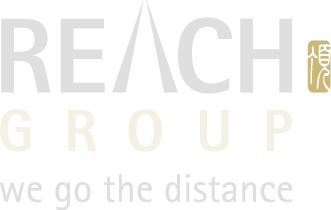 The Chinese character [顶] means 'pinnacle' or 'peak'. The pinnacle, highlighted by the gold surroundings, represents the standard of our service.
Milestones are markers that signify that you have covered a measurable distance. The REACH GROUP covers this stretch to go the distance for you, to give you a clear direction toward acquiring a car that suits your needs and lifestyle.
Through the years, our hard work has been born out of a philosophy of reaching within to gather the strength we need, so that we can rise, go up, and beyond what we thought was possible. It is that inner strength that we harness in order to reach our own dream.
We have grown into a business that keeps abreast with the times, remaining responsive to your needs. We reach within so that you reach your destination. Whatever your car needs are, whether seasonal or long-term, you can stay in your comfort zone because we go the distance, with and for you. The greater your need, the harder we try to keep our promise to you.